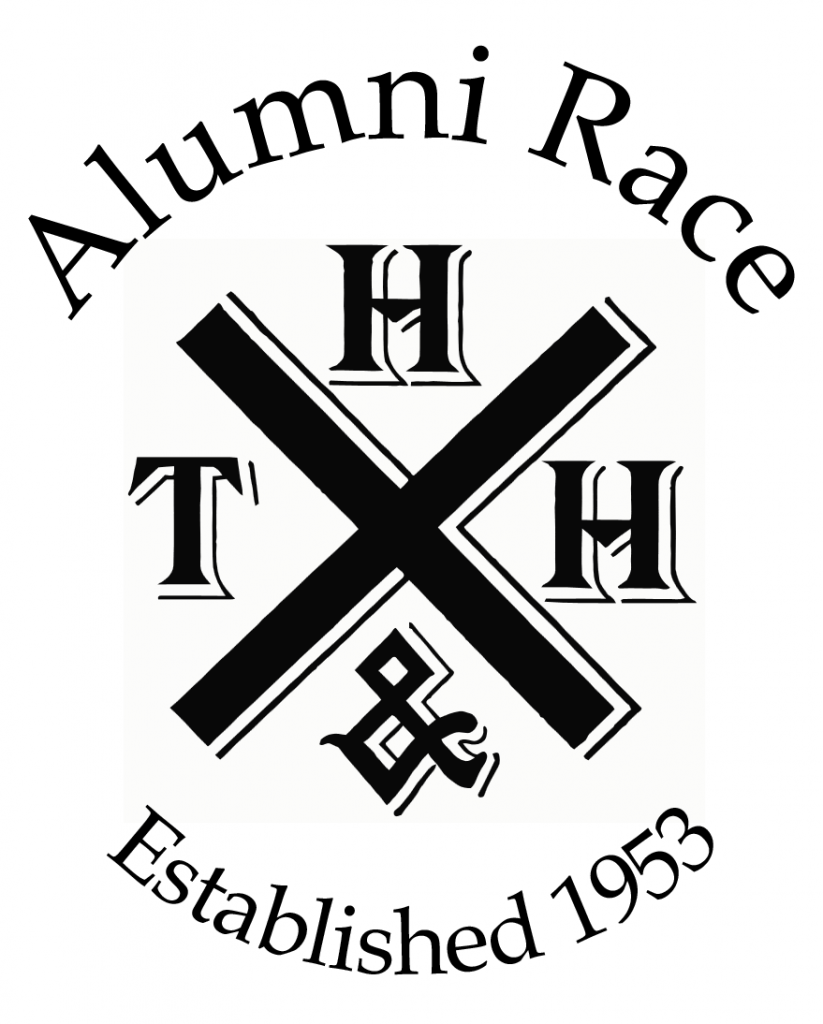 Thames hosts the Alumni Race, a 5 mile cross-country event in which runners compete for their old school, on – Wimbledon Common every December.
The race has its origin as the Old Boys' Race. Although the first official contest was in December 1953, when 37 runners finished, there was a prologue on 8th March 1952 when Thames' annual match against Rugby School was widened to include teams of old boys from Rugby, Repton, Winchester, Uppingham and Charterhouse. The Old Reptonians won, with Chris Brasher of Thames and the Old Rugbeians being first home in a time of 28 minutes, 18 seconds. Fellow Saltires, John Wordie and Ian Fraser, also took part.
Eighteen months later – on 12th December 1953 – came the first official race. Uppingham won followed by Charterhouse and Repton with the latter providing the individual winner in R.M.Newey (28 minutes, 16 seconds). Since then, the race has taken place annually and has been entrusted to Thames, with six men having taken the organisational reins:
– 1953–58: Ian Fraser
– 1959: Bill Straker
– 1960–84: Anthony Eady
– 1985-94: Andrew Stevens
– 1995-2005: Richard Clarke
– 2006-date: David Jenkins.
In the early days there was only an open competition with four-to-score. In 1986, a trophy for the event was donated by King Henry VIII School, Coventry, a generous gesture from the dominant team of the era (with nine wins in 11 years from 1979 to 1989). However, the donation of the trophy appears to have been something of a curse and they have not registered a win since then.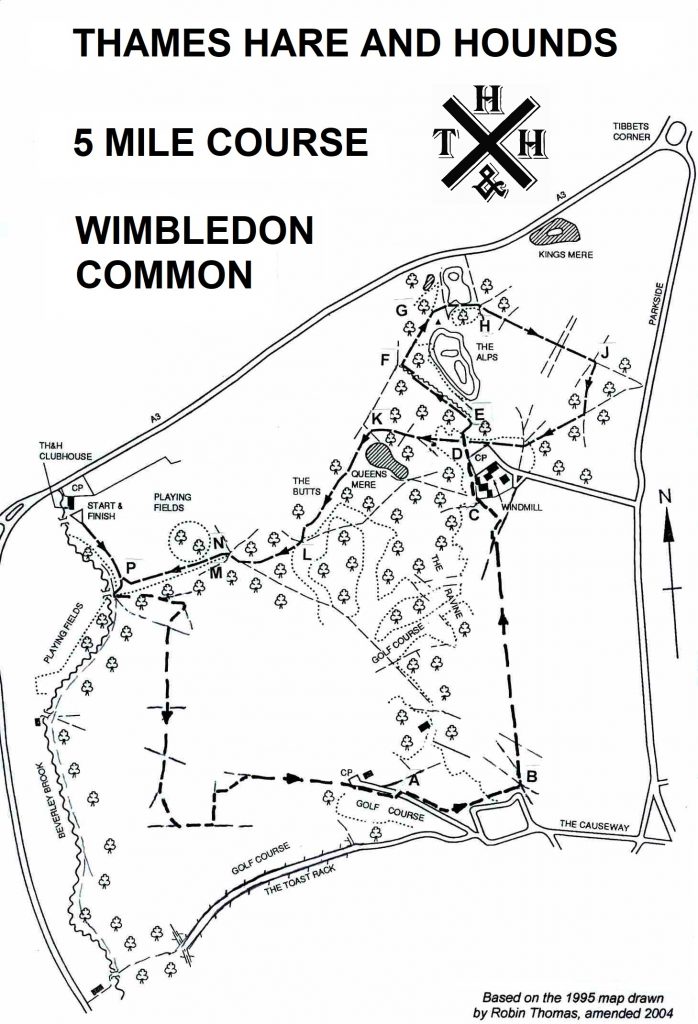 In 1986, Brentwood School donated a trophy for a V40 team event, based on three-to-score. They duly won the event that year but after coming second the following year, they have never since been among the medallists.
In 2002, Westminster realised they had a fine team of senior veterans and so donated the "Chataway Cup" for a V50 competition, three to score, which they duly won every year until 2008. The eponymous Chataway was for many years a regular in the race for Sherborne, competing against Chris Brasher for Rugby.
In 2008, Sedbergh's legendary Norman Berry donated a cup for the individual winner of the race, which was won that year by James McMullan of Charterhouse and Thames, and the following year by the almost equally legendary Charlie Sykes of Sedbergh. Charles' reputation was built on Sedbergh's own famous Wilson Run, a 10-mile fell race held annually in March since 1881. In 1993, he broke Ernest Pumphrey's course record, which had stood since 1899. In between those two milestones, Berry had come agonisingly close to breaking the record on two occasions.
In 2011, Denstone donated a trophy for the V60 team class and in its first year, no doubt to their surprise, they could only come second to Westminster.  They have won it every year since, inspired by the Barrington brothers.  In 2017, Chaterhouse donated the Jane Bubear Cup for the V65 team class, won by Denstone, and the Wyndham Haswelle Cup for the first finisher ranked by age-adjusted time, won by Simon Baines of Winchester and Thames.  We await in due course a trophy for V70 and V80 events, reflecting the ageing demographics of the fit, semi-fit and still moving.
In 2008, the name of the event was changed from the Old Boys' Race to the Alumni Race to create a more inclusive image. In 2012, the Old Coventrian Cup was donated by King Henry VIII for the first lady finisher, won that year by Suzanne Allen of Denstone, with Sarah Saxton wining for King Henry VIII in 2014.  To date the numbers of ladies participating have been limited, but growing, many of a high standard. We remain hopeful that it continues to rise.
About 60 schools have entered a team over the full history of the event, some for only the odd year and some with incomplete teams. As can be seen from the results, a team will have a good run of podium places for some years attributed to an enthusiastic convenor and loyal participants, until a new bunch arrive to challenge them. The number of participants has slowly crept up, accelerating over the past few years and is now above 300.
The race is very varied in the ability of those competing. At the sharp end there have been internationals in most spheres of distance running. Mike Berisford (Repton) in the 1950s was only the ninth Briton to be a four-minute-miler and Ben Moreau (Winchester) who won in 2004 and 2005 was a realistic candidate for the 2012 Olympic marathon. Thames members have always had a strong representation in race and at the front have ranged from Bruce Tulloh and Mike Turner in the 1960s to James McMullan, who won in 2008. Anthony Eady claims it is the only race in which he has ever seen a runner wearing a deerstalker, which must have weighed him down. Bobby Mill kept the back- marker company for over an hour for many years in a fine kit straight from the 1920s and retired in 2009 well into his seventies.
Longevity is very noticeable in this race. Thames man, Roger Robinson, a cross-country international for both England and New Zealand, first won in 1964 and last won in 1980 and Richard Barrington, victor in 1971 and 1972, and Jim Forrest, victor in 1974, were both still competing in 2011.
The most dedicated Thames competitor has been John Hauxwell (Bradfield). He attended every race from 1961 to 2004, a remarkable record. In 2005, he decided to come by train and bicycle rather than car. The train let him down, he failed to arrive on time and sadly has not attended since.
Summary of Results since 1953

Previous Results
2016     2017     2018     2019     2020     2021     2022