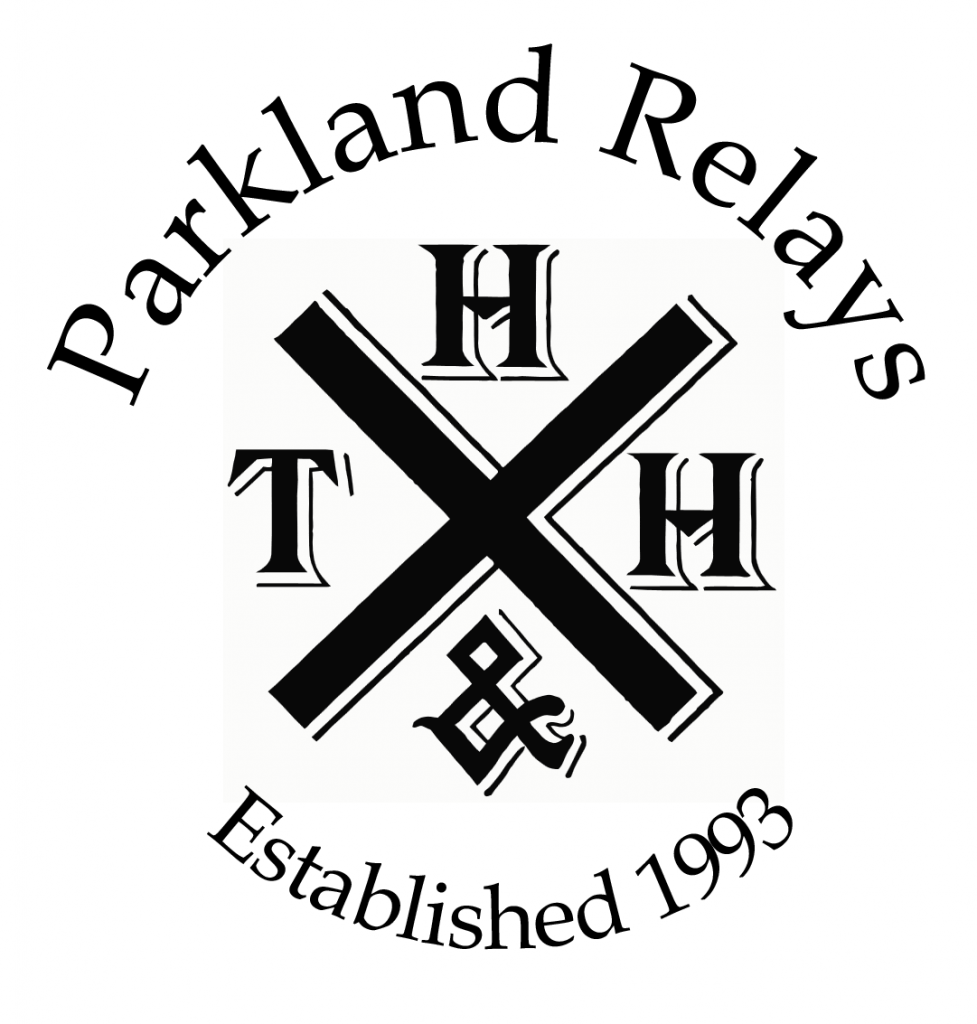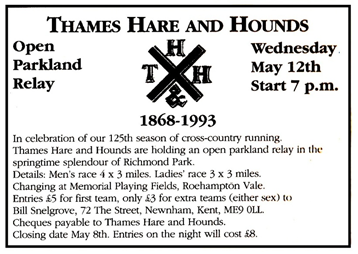 The Parkland Relays emerged from our 125th anniversary celebrations in 1993. To mark the occasion, it was decided
that we would host a relay competition for all our friends and rivals in Richmond Park sometime around midsummer. Forty-four teams answered the call, and the first "Thames Hare & Hounds Parkland Relays" were held in overcast conditions. A fast, but nevertheless challenging, 3-mile course was devised, which included the long and testing drag up Queen's Ride. From that first event, Thames emerged victorious in both the men's and ladies' competitions, setting in motion a dominance that endures. Tom Richardson (13 minutes, 51 seconds) and Rachel Disley (16 minutes, 3 seconds) , both of Thames, ran the day's quickest times.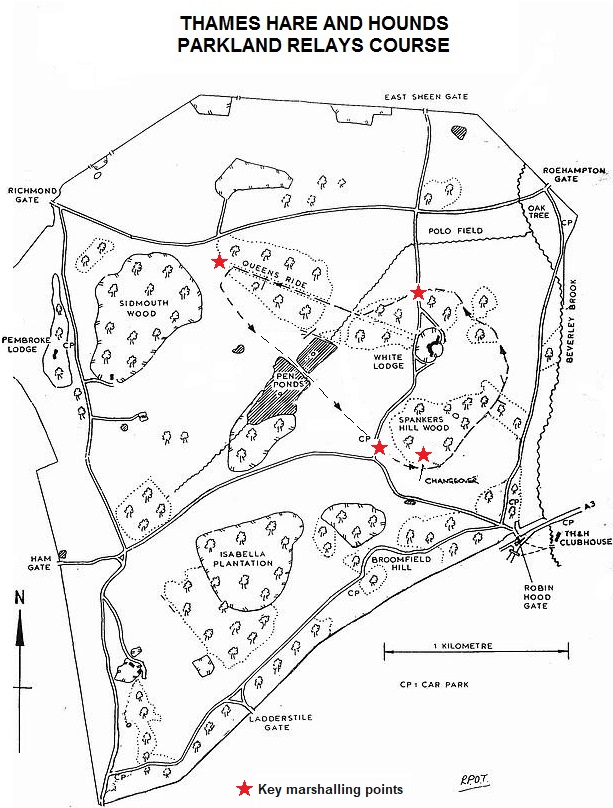 Although the original intention was for the event to be a one-off, it was such a success that we decided to stage it again the following year. Since then, the event has really established itself and has become a focal point of our summer activities, usually played out in glorious midsummer evening sunshine. It has enabled us to forge relationships with many more local clubs, particularly some of the newer ones, such as Clapham Chasers, Wimbledon Windmilers and Fulham Running Club. It has also provided another opportunity to engage with some of our longer-standing rivals during what, for us, is a quieter period in our calendar, as the epic battles with Belgrave Harriers in 2006, 2010 and 2016 showed.
As of 2018, 25 relays had been held, with the only gap being the 2000-01 season, when the foot and mouth epidemic rendered the Park inaccessible. It was not the only one of our events to suffer that season, with the Ten Mile Challenge and Handicap having to be run over two laps of our five-mile course, the Common having escaped the restrictions. In recent seasons, the event has continued to grow and we now regularly have 100 teams competing and then joining us for refreshments and prizes afterwards at our Clubhouse.
On the team front, Thames has been fairly dominant, with 16 wins out of the 25 stagings in the men's competition (one by our veterans) and 15 out of 25 in the ladies'.
Due to the Covid-19 pandemic, the event did not take place in 2020 or 2021. In 2020, a virtual event was held. The event returned in June 2022.
Summary of winners since 1993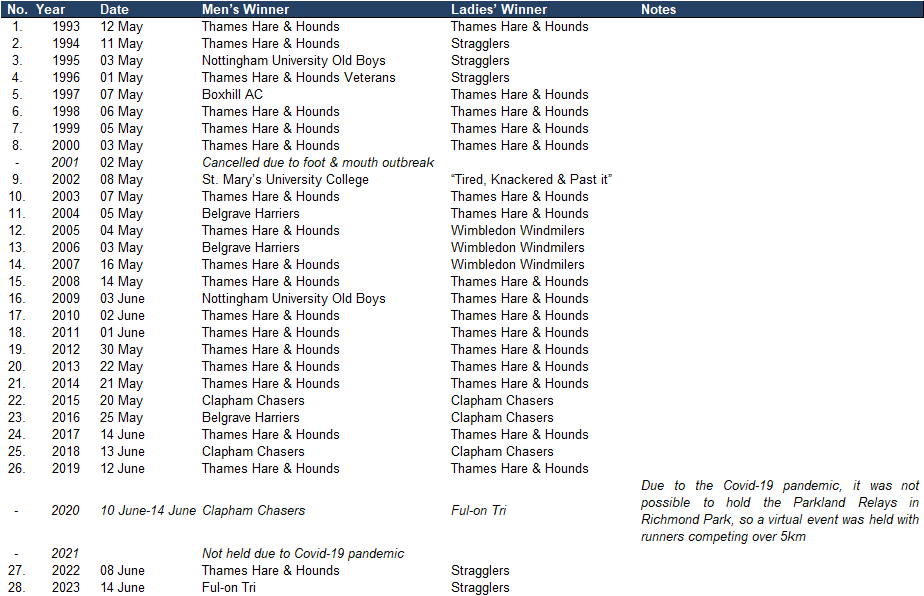 In terms of the course, the original 3-mile route was used from 1993 until 2009. In 2010, a diversion was made in the latter stages to avoid a starling's nesting ground and it increased the length to 3.1 miles (5 km). This course was used for just one year and in 2011, it was shortened to 2.8 miles, with a straight run from the pen ponds to the finish.
Course Records since 1993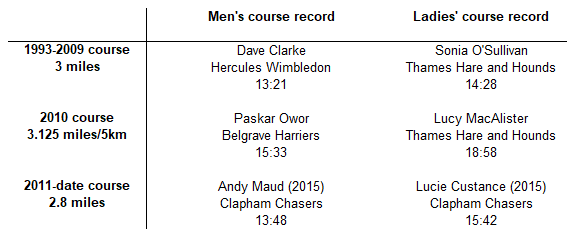 Previous Results