With events understandably cancelled far and wide, Thames came together virtually this weekend to complete a 5km time trial. With all racing individually across Saturday and Sunday, wind conditions and finding your flattest local course were key. Keeping 2m from passersby was also of course a challenge for those of us in busier areas. However a phenomenal 59 racers entered, via Strava for the technically adept and more straightforward pictures of watches for those with a more basic set up. Thames vests were out across the World, from as far as Adelaide and Boston to all over the UK as well as the more expected many runners in Wimbledon. Some even ran twice, to ensure pride was retained, and various runners claimed to have put in the most effort in years.  Others looked for more unusual excuses, along the lines of not being able to breathe deeply for risk of airborne virus or having had to eat takeout for the last week and running a little heavy. Despite these, many managed to run very well!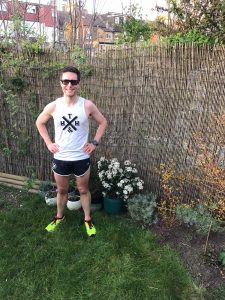 Competition was pretty brutal at the top end, with Battersea clearly the place to be running. On the men's side, an incredibly close race between James Hoad and Jim Allchin led to victory for Allchin by a mere 1 second in 15.46. The top 10 all ran under 17.18. Bethany Murray had a secure victory on the Ladies side with 18.32. The top 6 ladies came in at a smoking total of 1.56. Full results are available here. 
Some standout runs further down the ranks include Annette Gould running a fantastic 19.32, which gained her the overall handicap victory. Old rivals Mike Farmery and Rhodri Davies came in within a second of each other, with Farmery winning this time. On opposite sides of Bushy park, Nick Altmann and Dave Symons were also just a second apart, with Nick pipping Dave to the post. Captain Alex Mackula made a welcome return to the field recovering from injury, as did Thursday Tempo stable mate Serena Carter. Anri Cohen and Chris Hutbur also returned after periods off the course, and it was especially exciting to have Sonia O'Sullivan back in a Thames race.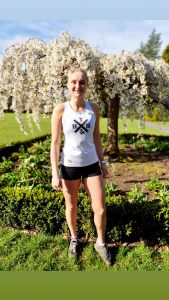 Given this is the highest entry a Thames race has had in a long time, and with various rivalries building we will look to continue the format! Many runners really appreciated the camaraderie of running together, despite restrictions. Plans are therefore afoot for virtual road relays and mob matches with other South London clubs, and Opentrack are gearing their system up for full virtual race capability. Keep an eye on Captain's emails and our social media for further information.