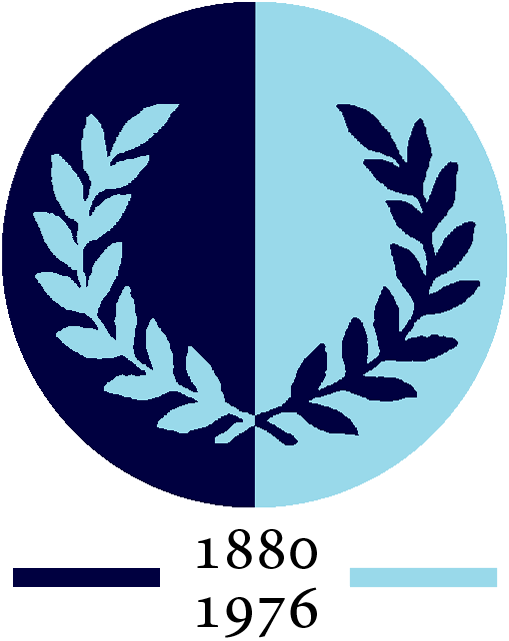 This Saturday sees Thames hosting the Oxford-Cambridge University Cross-Country Race, once again. It will be the 125th anniversary of our first hosting of the contest in 1896. The order of events is as follows:
1.00 p.m.: 29th Old Blues' Race
2.00 p.m.: 45th Ladies' Race
2.45 p.m.: 130th Gentlemen's Race.
The races will all start from the Thames Hare and Hounds' headquarters at the Memorial Playing Fields, Roehampton Vale.
RACE PREVIEW
On paper, the Light Blues should enter today's races in optimistic mood; however, Oxford's clean sweep in the non-Blues races last weekend – each by a comfortable margin – may well have created a degree of uncertainty in their ranks.
Up until a week ago, the 45th ladies' race looked very evenly poised. However, the loss of Alice Garner (St. Hugh's) to European selection is a significant blow to Oxford. In her absence, the two previous race winners in the Cambridge octet, Niamh Bridson Hubbard (Magdalene) and Nancy Scott (Newnham), should dominate at the front. Behind them, the fate of the team result will depend on whether Oxford's Alex Brown (New College), Grace Molloy (St. John's), another previous race winner Floren Scrafton (Worcester) and Katelyn Ridgway (Worcester) can pack in ahead of the likely next Cambridge scorer, Louise Shanahan (Trinity).
Behind them, there should be another interesting battle between the Dark Blues' Charlotte Buckley (Oriel), Emily Carroll (Magdalen) and Ella Higgs-Sharrock (Balliol) and Lucy Carson (St. John's), Rebecca Lloyd (Downing), Helene Greenwood (Lucy Cavendish) and Maia Hardman (Selwyn) for Cambridge. The Oxford team is completed by Thames member Lauren Major (Merton), who has stepped in for Alice Garner. She won the second team contest last weekend and brings with her previous race experience, having finished seventh for Cambridge in 2018. Sarah Blockley (Clare) completes the Cambridge side.
The 130th gentlemen's race will have an unfamiliar look about it in that for the first time since 2010 the name William Ryle-Hodges will not feature. Understandably, given the year's hiatus due to the Covid-19 pandemic, both sides are lacking in previous race experience. For Cambridge, the loss of Ryle-Hodges and 2019 winner Phillip Crout (St. Catharine's), who between them boasted 15 appearances, will be particularly significant.
Nevertheless, the Light Blues should enter the contest as warm favourites. In Jeremy Dempsey (Girton) and Jamie Edgerton (Jesus), they should dominate at the front. Behind them, however, the situation is more open to conjecture. Oxford have a strong pack of runners in Joe Morrow (Queen's), Oliver Paulin (Wolfson), Matthew D'Aquila (Wolfson), Thomas Renshaw (St Hugh's), Milan Campion (Hertford), Thomas Wood (St. Anne's) and Indy Barnes (Oriel). On the Light Blue side, last season's captain, Joe Massingham (Pembroke) and Peter Molloy (Trinity) should be in amongst them and the team outcome is likely to depend on how that group sorts itself out.
Despite their upper end strength, the Cambridge side does appear to have a longer tail, something that was underlined by the Tortoises' demolition of the Spartans last weekend. To be certain of victory, Cambridge may need one from James Rennie (St. Catharine's), Ewan Spencer (Trinity Hall), captain Henry Silverstein (Gonville and Caius) and Daniel Slater (Churchill) to run strongly. For Oxford, Bradley Burke (Worcester) moved up well between Cuppers and the Chiltern League and could also be amongst the middle pack.
With the likely first two home, however, Cambridge will be aware that they only need to get a few of their runners in amongst the Dark Blues to take the honours. On the other hand, Oxford will know that if they can run effectively as a team, success is not beyond them. It has the ingredients to be an exciting contest.
Further details on the race can be found here and on the race website.